Ongoing projects projects in 2016-17
2 spectacles
My darling Africa
A creation written by Jean Pascal Meyer, Artistic director Margaux Meyer & Julien Cottereau
with the special sponsorship by Julien Cottereau.
Played by Anthony Pierrin, Fane Desrues, Margaux Meyer
teaser Très Chere Afrique V3- de Margaux Meyer
This spectacle received the Award "Special Favorite Jury" in Maisons Laffitte 2013 - France
°°°°°°°°°°°°°°°°°°
"About Clara Schumann"
written by Valeria Moretti
A wonderfull play directed by Guy Shelley
Played by Anne Deleuze, playing Clara & Georges Boukoff (great pianist, playing Schumann compositions)
This spectacle will be played in Paris for one month.
°°°°°°°°°°°°°°°°°°°°°°°
LUNE AIR - with and by JULIEN COTTEREAU
For his new creation: a multifaceted drama - Circus - Clown - Mime
New technologies - Image & Sound
Clown (no red nose), mime (without white mask), actor and especially buzzer, Julien Cottereau beeps in live every action, mimes all the objects it shows in front of our eyes the ball with which he plays broom that happening. Without using any words or decor, spectacular music, understandable quarter note, proves extremely fine, both from the point of view of the invention of sound effects or body rhythm.
His character, ageless, is the protagonist of a theatrical staging, Imagine, created in 2006 at the Avignon festival, having received the Molière (Award) of theatrical revelation in 2007, the SACD 2008 award in the "new category talent one man show "and a nomination at the Globes de Cristal 2009.
He plays all around in France, and abroad (China, Australia, USA, Islands Réunion, New Caledonia, England, Germany, Swiss, etc..)
See articles
media reviews
°°°°°°°°°°°°°°°
The art therapy project for children was realized for several years with the group "Clowns without frontiers" : Julien Cottereau Fane Desrues; artists have joined them, on some projects now in NMP... Ariel Giraud, Anaïs Veignant (Moldova) Anestis Chatzifotiadis (Moldova, Sudan, Afghanistan). They played in Congo, for children in the streets, in orphanages, hospitals, jales, and schools.


Art therapy by the clown, was born from the strong desire to alleviate the suffering of children in need, in distress, the ever increasing demand for partners to reconcile acts of health prevention and educational activities, and cultural. The artists' commitment is total to cover missions: A team (artists, technicians, logistics) is established for each mission.
SCHOOL WORKSHOPS
FOR THE ACADEMIC YEAR - 2013-2014 & 2014-2015 - with Sylvie Landon, theater fashion designer.
Workshops are set up with the children for the Costume design show in Paris in two schools, (age 8 to 10) with the support of the City of Paris.
see the detail section Workshops (ateliers)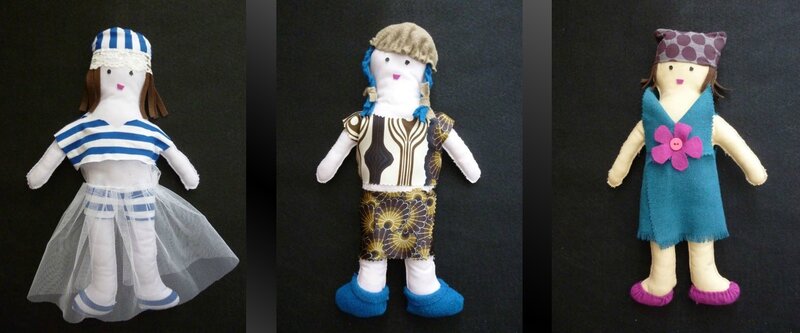 °°°°°°°°°°°°°°°°°°°°°°°°
FANE DESRUES in "Le monologue de la femme rompue"
Simone de Beauvoir
(NOISE OFF) LE BRUIT DU OFF
July 26th, 2011
Throughout this "monologue" Fane Desrues embodies Murielle with rage and violence, alternating as a real boxing match, purely offensive times, spitting venom, and moments when she lowers her guard and takes a deep breath in the corner ..... "a great job actress Fane Desrues where one might expect a cry of hatred and suffering of a woman rejecting his own guilt over the world, the director took the option perpetual balance "
"A monologue served by an entire full actress, and clearly inspired" (The noise off) July 2011
Pierre ROOMS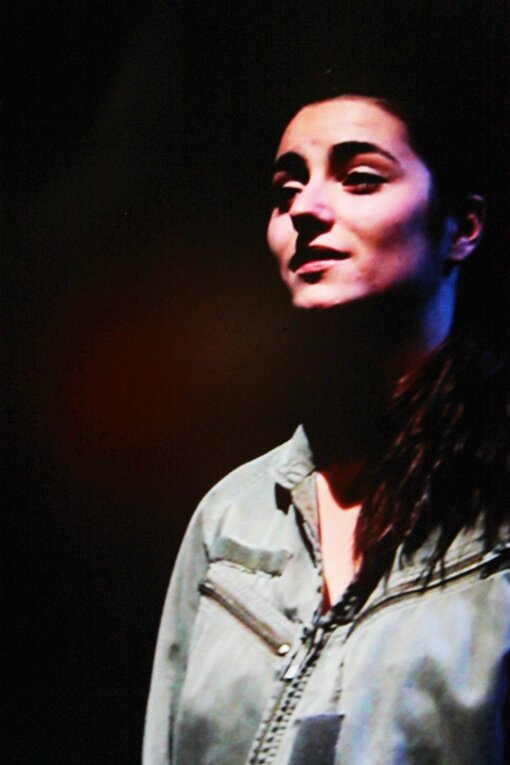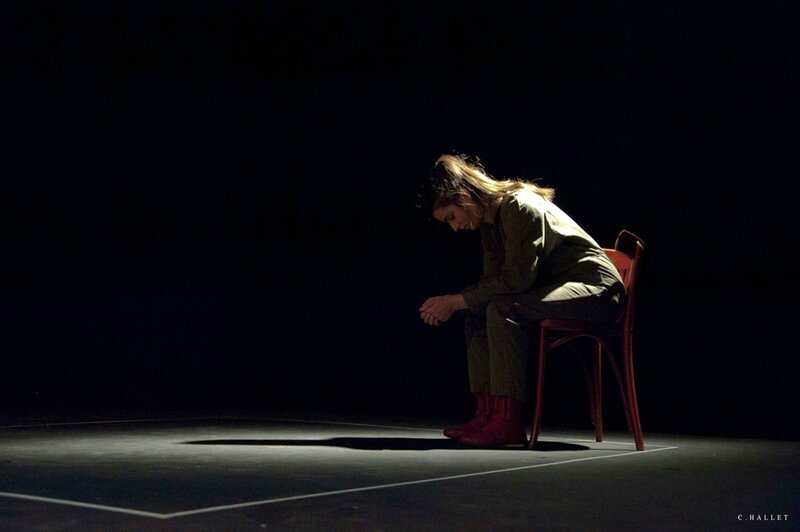 VAUCLUSE MATIN - LE DAUPHINÉ LIBÉRÉ
on Friday, 29th July 2011 "The scenography of Julien Cottereau (Molière revelation 2007), who signs his first stage allows the actress to deliver the battle of her life on a minimalist ring ......... actress Fane Desrues totally invested and heartbreaking, takes us in a final full of emotion. "Eric Dausset